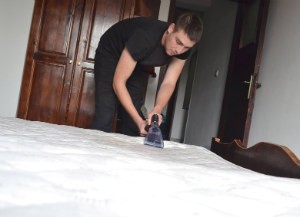 You probably have already heard those things about vacuuming your mattress and turning it a few times throughout the year – yes, it does help and it does make your mattress more durable. But it is not enough.
To keep your mattress in a perfect condition, you should also have it professionally cleaned at least once a year.
We are here, ready to give your mattress the best deep steam cleaning possible. Phone us and book our professional mattress cleaning services – our personnel is experienced and ready to make your mattress look like new. With our help, you can have a brand new-looking mattress without paying for one.
"That's a pure talent you got right there! I'm very impressed with your thorough work! Thank you for the various choice of services you offer. I wasn't sure for some of your offers but I can see now they work like a song. You promised me bug-free mattress and that's what I got. I don't have to worry about my health anymore. You're wonderful people! – Inger"
"Thanks for making your services affordable for everybody. I had strong doubts I would be able to take advantage of your service on a regular basis. I want my mattress to be in perfectly healthy condition all the time but I know I can't cope on my own. I'm very happy that you got it all covered for me. Brilliant work! – Danielle"
Main Cleaners provides mattress cleaning services in Mill Hill, NW7 London. Our cleaners use steam cleaning machines for mattress disinfection.
For sure you need some healthy deep sleep at night to relax and to recharge. But do not forget that a clean bed is not only clean sheets, but also clean mattress. Cleaning the mattress needs some equipment and cleaning ingredients, so it can be a lot wiser to hire a professional mattress cleaning services in Mill Hill, NW7, London.
Our company offers you great domestic cleaning activities and a lot of experience in mattress cleaning – we clean stains, deodorize and steam clean your mattress to ensure healthy sleep. We are available for your domestic cleaning needs seven days a week.
Call us for further details.
Book mattress cleaning in Mill Hill with Main Cleaners and you will get:
Healthier Environment
Professional Steam Cleaning
High Quality Service
Steam Mattress Cleaners in Mill Hill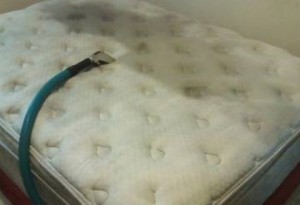 In our line of business, we have come across some severe cases when performing mattress cleaning. However, I would say 99% of them were saved once we had finished. So before you contemplate throwing out your old dirty and stained mattresses let us have a look at it first. When we perform mattress cleaning in the London area, we only use the best quality products on the market today. All our appliances are of the highest quality, and are no older than 1 year. This ensures that we will continue to restore your mattresses every time. All our cleaning technicians are fully trained, and insured, not to mention thoroughly background checked. We also have a large range of eco friendly products to choose from.
Mattress Cleaning
Price
Steam Mattress Cleaning

£

16

per mattress
*Minimum call out charge of £35
Upholstery Cleaning Mill Hill, NW7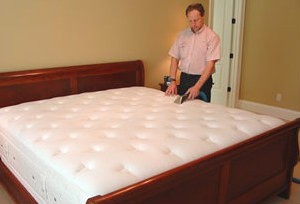 Maybe the household chores are not as difficult as working outside in the rain or in the garden but there are certain things that that take a lot of efforts, strength and time, as well. Mattress cleaning is one of these things- it is really time consuming and difficult to execute especially if you do no dispose of professional cleaning machines like the ones we work with. So if you really like to spare yourself some time you'd better call our London cleaning company, our main building is in Mill Hill, NW7.
Mattress Disinfection Mill Hill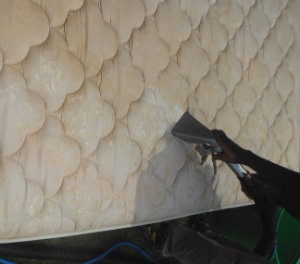 Mattress cleaning when done correctly should leave only a fresh, stain free and slightly damp mattress. The appliances we use at our mattress cleaning firm are similar to those used to clean upholstery, which means your mattress will be ready to use again in a matter of hours. We only use the finest quality cleaning products, and now offer a wide range of eco friendly ones for people who are concerned about the chemicals being used in their homes. So if you live in the greater London area and are looking for a quality mattress cleaning firm then pick up the phone today to book an appointment.
For any questions regarding parking permit you can check in the site of London Borough of Barnet.