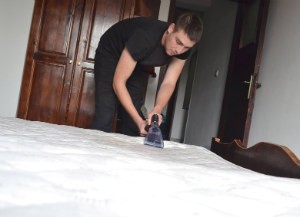 In order to improve the quality of your sleep you need not only clean the linens and change the bedding but clean and refresh the mattress as well.
Just like any other item in your household, the mattress collects dirt, but it is also a haven for harmful bacteria and allergens of all sorts- these can disturb your sleep and affect your health if let alone.
We offer a thorough and extremely effective mattress cleaning all over Kilburn – our technicians are licensed and very skilled to eliminate the danger of bacterial infection, the unpleasant odors and ugly-looking stains.
"I have twins, and I always want to keep the environment in their room perfectly clean. I trust your company for every cleaning services, especially the mattress cleaning, because it is out of my reach. My kids are healthy, maybe thanks to you, may be I am just a lucky mother, but I thank you! I will keep calling for mattress cleaning and other cleaning services that you offer!" – Karen
"Recently, a friend of mine told me that I have to clean my mattress regularly. I didn't know that, but now, when I do I will call your company. According to my friend, you are the best for the job, and I trust her, so I trust you, too. Besides, I want to sleep in a clean and disinfected bed. See you soon!" – Felicity
Main Cleaners provides mattress cleaning services in Kilburn, NW6 London. Our cleaners use steam cleaning machines for mattress disinfection.
What should you do in order to have a perfectly peaceful and good night sleep? One of the most important things is having a really clean mattress free from all kinds of bacteria and mites. And the best and easiest way to achieve that is to hire our mattress cleaning specialists who are fully armed with everything needed for the quality fulfillment of the procedure. You can't possibly cope with a dirty mattress with bare hands so we recommend choosing our convenient and useful service. It can be found in Kilburn, NW6 and in the London areas located close to it.
Book mattress cleaning in Kilburn with Main Cleaners and you will get:
Healthier Environment
Professional Steam Cleaning
High Quality Service
Steam Mattress Cleaners in Kilburn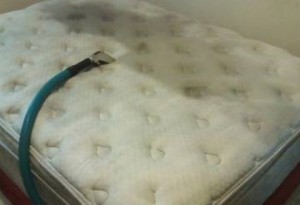 Mattress cleaning activities is the final action that makes your bedroom safe clean place to relax. Mattress cleaning is important for the dust it takes and also the odours it keeps and finally this may bother your relaxing sleep.
In Kilburn, NW6, London we recommend regular mattress cleaning activities:
Pre treating
Odour treatment
Stain remove activities
Steam cleaning
Deodorizing
Our company offers you top quality professionalism of all these services at competitive prices and always in time of your best convenience, seven days a week.
Mattress Cleaning
Price
Steam Mattress Cleaning

£

16

per mattress
*Minimum call out charge of £35
Upholstery Cleaning Kilburn, NW6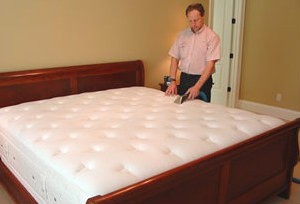 We know how frustrating it can be to wake up in the morning and have unpleasant rashes or in a bad mood. Well, these symptoms might be due to a dirty mattress and we can help you make your life easier by providing a professional mattress cleaning service. Our dependable cleaners and stern supervisors won't let any kind of mites or allergens survive. The bad odour caused by your dog and the perspiration smells will we eliminated as well. Go ahead and make a booking if you live in Kilburn, NW6. The operators are available round the clock on our hotlines.
Mattress Disinfection Kilburn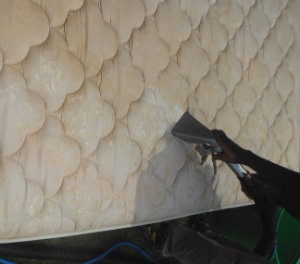 Your bed is comfortable but is it clean enough? Can you bravely say you keep your mattress ideally clean and without any allergens and mites? If you are not sure of that, please consider hiring our mattress cleaning team which will fulfill this procedure quickly and easily and achieve unbelievable results. You will feel the new condition of your bed as soon as we are finished with its maintenance. We guarantee you healthy and peaceful sleep so you can trust our cleaners if you live in Kilburn, NW6 or in another of the surrounding London places. Get your sweet dreams now.
For any questions regarding parking permit you can check in the site of London Borough of Brent or London Borough of Camden depending on where you live.