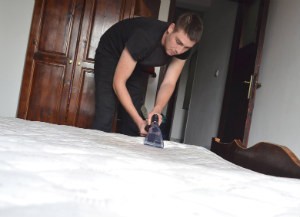 Your mattress deserve the proper cleaning as well as any other item in your home. It is rather important having it cleaned every 9-12 months to secure its cleanliness and your safety while resting on it.
Our cleaners are very effective against stubborn stains and are capable of performing a deep, thorough cleansing which destroys the dust and dirt particles stuck within. We offer by far the most effective mattress-cleaning in Hendon and you can experience its full effect- once we clean your mattress it will be renewed and feel better under your body while you rest on it.
Main Cleaners provides mattress cleaning services in Hendon, NW4 London. Our cleaners use steam cleaning machines for mattress disinfection.
"You're some special kind of treat! I'm so grateful for your natural cleaning procedure! There aren't many places that offer the same range of services and work with organic products. You have the best qualified people. It shows they have an extensive experience. My mattress haven't been so spotless clean for a long, long time. Spruced up and delivered at my door to one happy customer. – Oliana"
"You deserve a kiss! I'm so enormously thankful for your excellent job on my mattress. I was shocked when I found mold on it! That's a very dangerous kind of mattress problem… One that I'm over with, fortunately, because you've lent me your expert hand and you gave me advice how to prevent that from happening again. Seriously, I'm grateful beyond belief! – Jaclyn"
You haven't cleaned up your mattress since you bought it but today you have noticed that it urgently needs cleaning? So, how should you deal with all the dust on it? Mattress cleaning is one of our team's areas of expertise and we have all it takes for its perfect support and care which cannot be obtained without having professional tools and materials. But why bother dealing with that tiresome procedure yourself when you have our helpful service? You can book us when needed in Hendon, NW4 and search for us in other nearby London places and we'll be right there.
Book mattress cleaning in Hendon with Main Cleaners and you will get:
Healthier Environment
Professional Steam Cleaning
High Quality Service
Steam Mattress Cleaners in Hendon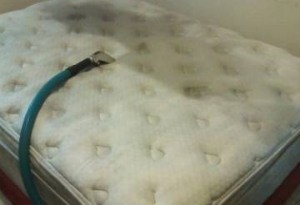 Did you know that the mattress influences your state during sleeping and even after that? If your mattress is dirty and full of mites that are not visible but are still there, consequently your sleep is not healthy, either. By hiring our mattress cleaning specialists you make sure you and your family sleep in clean, fresh and healthy beds and you also save yourself a lot of effort and time. We are here for you whenever you need our help because we know how essential good night sleep is for everyone. Contact us in Hendon, NW4 and nearby in London, too.
Mattress Cleaning
Price
Steam Mattress Cleaning

£

35

per mattress
*Minimum call out charge of £35
Upholstery Cleaning Hendon, NW4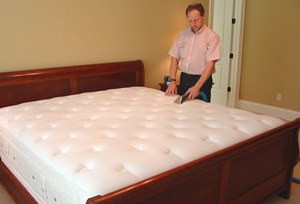 Healthy sleep has become one of the most discussed topics of today and many experts pay special attention to the role of the mattress in that. Sleeping on a clean and disinfected mattress is essential for your sleep and therefore, for your overall condition so you should keep your mattress clean. But, of course, you shouldn't waste all your energy and time in trying to reach that but you should call our mattress cleaning team. We are covering mattresses in all over Hendon, NW4 and also in the neighbouring London places so you should take advantage of our service right now.
Mattress Disinfection Hendon
It is true that the mattress cleaning is commonly neglected task. Many people underestimate its importance and think that if they change the bed sheets regularly, it means that they sleep on a clean bed. Well, that's not true and you will realise it when you start experiencing various unpleasant symptoms such as allergies, rashes and sneezing. If you want to prevent all these, you'd better book for our professional mattress cleaning service. Our cleaners can be found every day in Hendon, NW4. They can eliminate the colonies of pollutants and leave your mattress fresh smelling.
For any questions regarding parking permit you can check in the site of London Borough of Barnet.